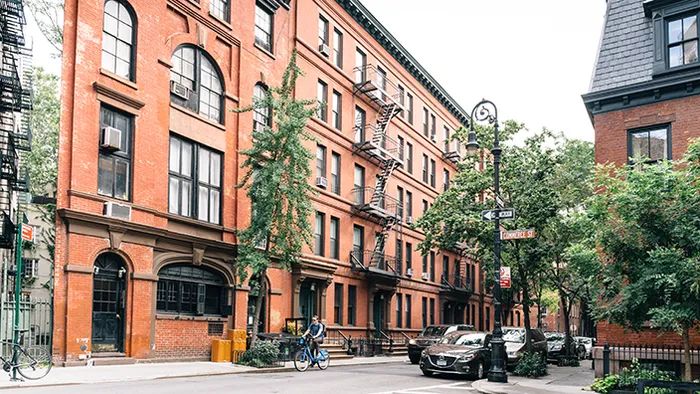 Get to know the West Village
Contained within the boundaries of and constantly conflated with Greenwich Village, Manhattan's West Village still stands apart as one of the borough's finest neighborhoods. Its eastern and southern boundaries are topics of debate, so it's probably easier to think of the West Village as the place in the city where the streets stop making sense. They quite literally go off the grid, running counter to the pattern north of 14th Street, and are often named—Bleecker, Waverly, etc.—rather than numbered. Some even are uncharacteristically narrow, sett-paved, or curve around corners. Combine those little quirks with the undeniably charming architecture—remarkably preserved by a series of Historic Districts—and you've got yourself, well, a village within a metropolis. Every aspect of the West Village sets it apart from the NYC environs, which is perhaps why it's been the cradle of many pioneering cultural and social movements.
NEARBY NEIGHBORHOODS:
Lower East Side,
Flatiron
,
West Village
,
Tribeca
,
SoHo/Nolita
,
Chelsea
Get to know our 
homes for sale in West Village
You can also check out our 
homes for rent in West Village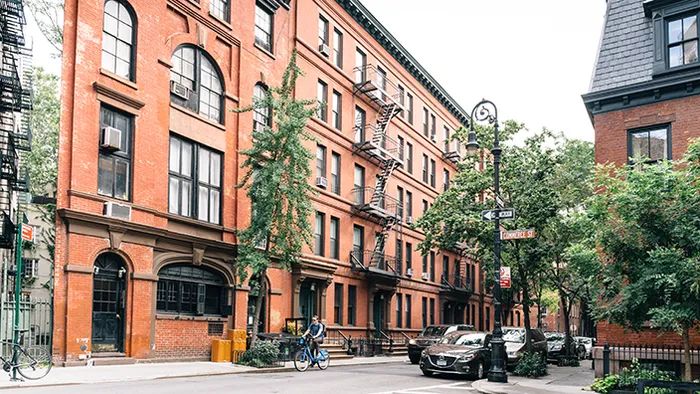 West Village History & Culture
Countless great artists of the 20th century have passed through the West Village's angular streets, either living in the area, performing in highly-regarded clubs, or both. Café Society alone hosted performances from John Coltrane, Ella Fitzgerald, Billie Holliday, Les Paul, and too many more in a short 10-year run on Sheridan Square. In 1914, Gertrude Vanderbilt Whitney established a center for young artists to display their work and convene. This so-called Whitney Studio Club grew over the years, so much so that we today know it as the expansive Whitney Museum of American Art on Gansevoort Street. Before it ever showcased work from Tennessee Williams and David Mamet, the Cherry Lane Theatre—NYC's oldest-running off-Broadway venue—had been a farm silo and a box factory. There are entire cities that don't have even half the cultural footprint of the West Village.
West Village Dining & Shopping
While it certainly isn't Hollywood, the stars are indeed out in the West Village—they're just of the Michelin-star restaurant variety. However, there's sure to be something for even the most discerning palette to enjoy. Sushi, pizza, Mediterranean—you name it. The streets may be narrow, but that won't stop eateries from packing into whatever space they can find. You may get lost wandering the streets of the West Village, but you're bound to find solace in the food. Bars also come out in full force, taking about every form you can think of: speakeasies, dives, gastropubs, standard pubs, cocktail bars, wine bars, piano bars, tiki bars, and on and on. There are plenty of shops around town, with boutiques, designer labels, and vintage stores all making their marks. For the music lover, nearby record stores keep the West Village's connection to music alive and well.